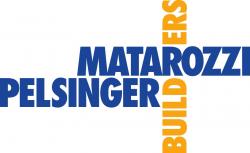 Matarozzi Pelsinger Builders
Various jobsites throughout the Jackson and contiguous areas.
Since 1986 Matarozzi Pelsinger Builders has crafted some of the most innovative and complex residences and commercial spaces across the California San Francisco Bay Area. Over the last five years, we have expanded our success into the Jackson Hole Wyoming region and are looking to build out our local team in this exciting market. To learn more about us, please check out our website at: https://matpelbuilders.com/ We are looking for a highly organized, hands-on construction professional with a vast knowledge of the trades that leads by example and takes enormous pride in a job well done, takes the initiative, and has a 'can do' attitude along the willingness to go the extra mile. The MPB Superintendent will successfully run our high-end construction projects, manage our crews, interact with our clients, develop great relationships with our vendors and industry partners, think on their feet, and keep their bags on throughout the day. What's in it for YOU:...